We are what we eat
TREATMENT REGISTER - GROUND CADASTRAL MAP - CHECKS ON REGULATIONS - GLOBALGAP CHECKS - ORGANIC FARMING
Don't miss our
WINTER20

promotion!

20% discount on ALL Feedentity PRODUCTS
WHAT WILL YOU FIND IN FEEDENTITY?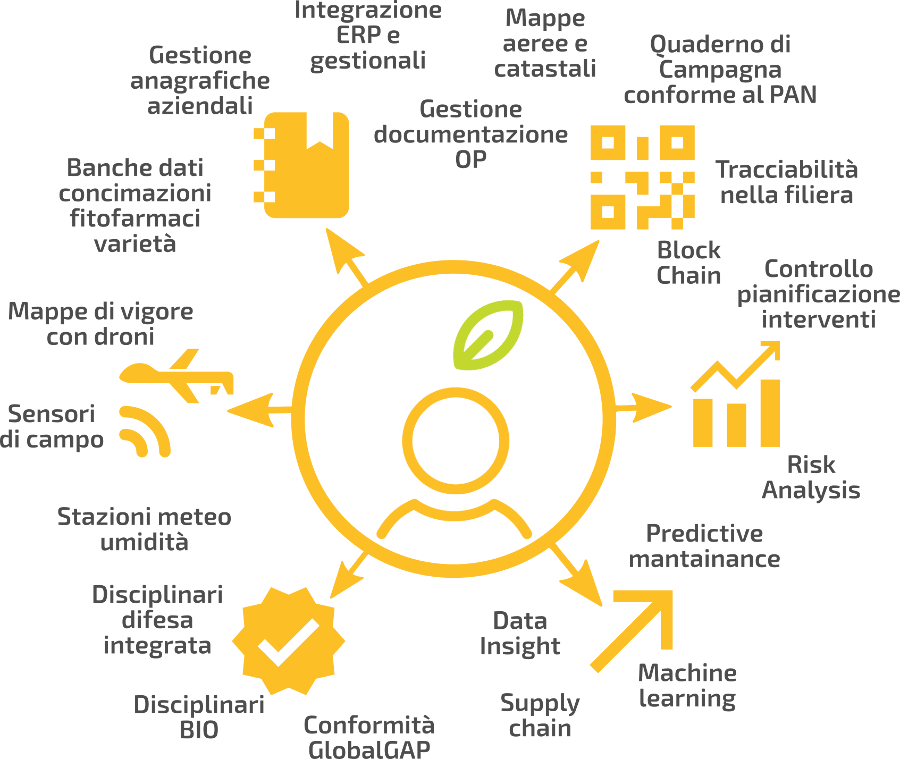 Feedentity is the reference point in the agro-food sector for all those people who want to enhance the Italian quality production and, at the same time, guarantee safety and transparency to the entire agro-food chain.
Feedentity is an online system through which you can simplify your company's job with easy strategies that anyone can use.
Feedentity is a community that aims at turning ideas into reality in order to help companies to become leaders of their sector.
Sign up FREE, log in and get Your Plan according to your personal and professional needs.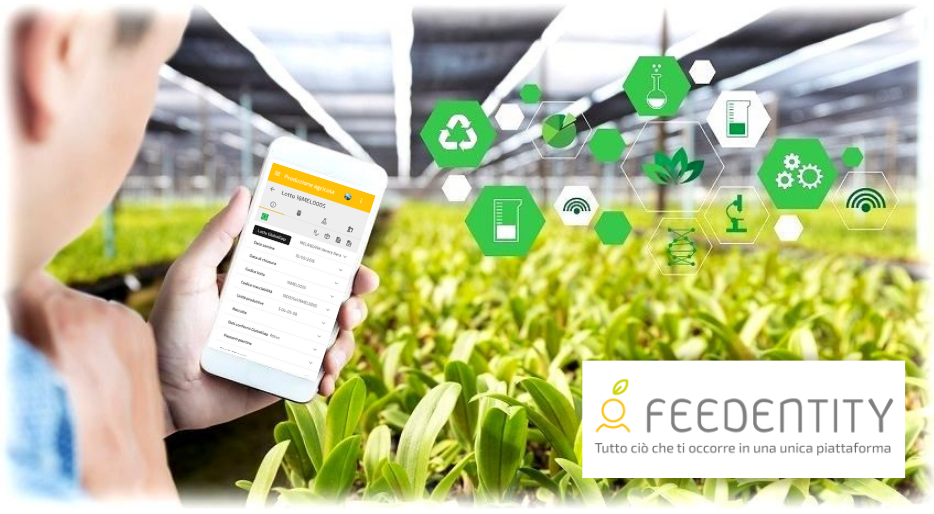 Feedentity is the solution thanks to which hundreds of companies have already accomplished targets and seen profits since the very first weeks.
Use Feedentity NOW:
Create the Treatment Register with a CLICK
Simplify administrative and management processes
Reduce risks to get fines
Increase the quality of your products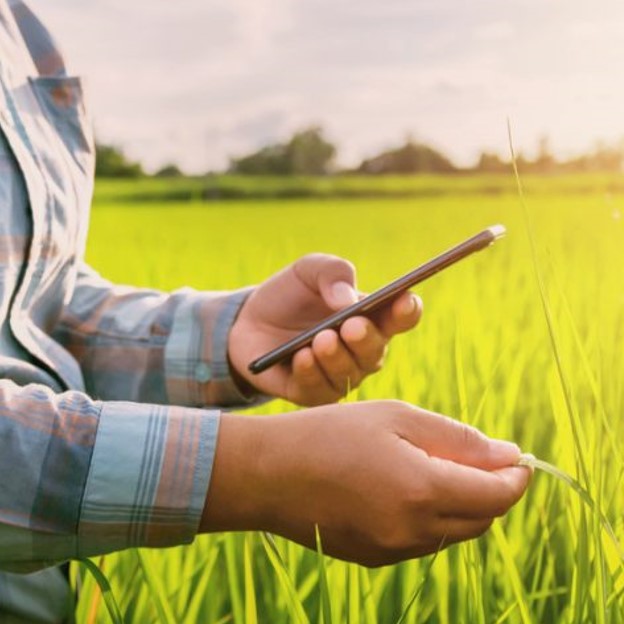 PRODUCERS AND FARMS
Feedentity is for producers and farms of all sizes, from sole companies to large structured farms. With Feedentity you can manage all the activities necessary for your organization, optimize business processes and reduce the risk of incurring administrative penalties.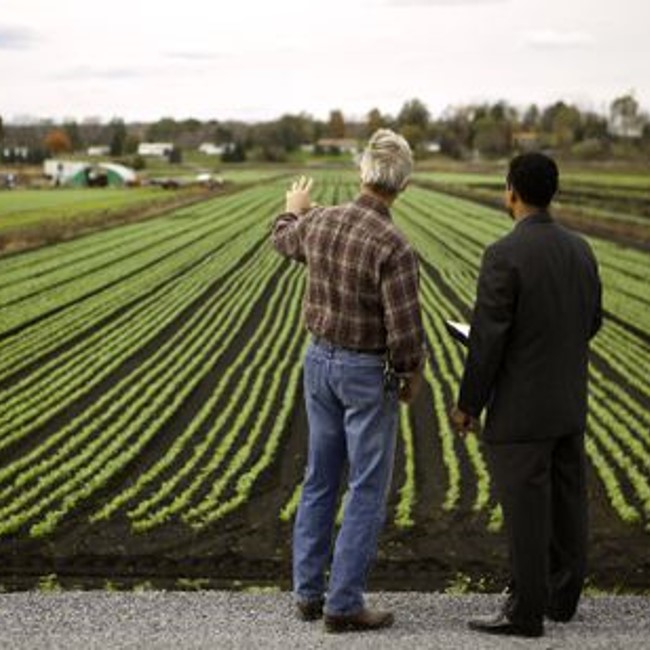 CONSULTANTS
Feedentity is a powerful tool for agrotechnicians, agricultural experts, PhDs in Agricultural Sciences, agronomists and professional studios that allows you to manage your activities in a complete and collaborative way. It allows to efficiently organize activities and collaborators and provides its customers with innovative, simple and practical tools that give a significative value to their work.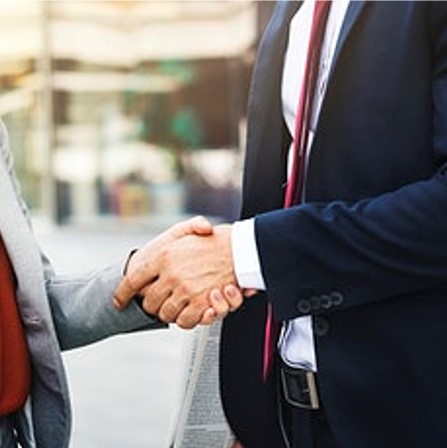 POs and COOPERATIVES
Feedentity enables POs, APOs and Cooperatives to manage business processes in a collaborative way and to integrate with existing business tools. A Cooperative will manage its activities with its members in a simple, fast and effective way and the Feedentity method reduces management and administrative costs.
MANAGEMENT
With FEEDENTITY you can manage your company efficiently and easily by using the mobile app.
TRACEABILITY
FEEDENTITY is the tool that allows you to trace your products in a smart way, to create the Treatment Register according to PAN, to GlobalGAP and to respect the integrated pest management or organic farm regulations.
CHECK
With FEEDENTITY you can check the condition of your grounds whenever you need and wherever you are saving time and money and you can keep your productivity under control.
COOPERATION
With FEEDENTITY you will be able to interact with all the operators of the agro-food chain and manage the whole production process keeping under control the activity of your operators and sharing information both from your suppliers of raw materials and to the organizations to which you give your products.
QUALITY
FEEDENTITY allows you to increase the quality of your job, of your profuct, of your company and of the entire productive chain.
COMPLETE LIST OF FUNCTIONS
MANAGEMENT
Management of company registries;
Management of fields, greenhouses and crops;
Management of irrigation and agricultural equipment;
Management of operators;
Information about customers and providers;
Possible integration with ERP.
TRACEABILITY
Irrigation and treatment register;
Complete traceability process from sowing to conferral;
Management of plant treatments in accordance with laws and regulations;
Possibility to check safety data sheets and labels of phytopharmaceuticals;
Smart upload of crops, varieties, phytopharmaceuticals, of fertilizers, phenological phases from the system database;
Irrigation management;
PAN and GlobalGap conformity check;
Checks on integrated defence regulations;
Checks on organic defence regulations.
CHECK 
Field sensors, weather stations, humidity;
Water consumption monitoring;
Check on intervention planning;
Machine Learning;
Predictive Maintenance;
Data Insight;
Force maps for drone activities;
Analysis of efficiency parameters;
Analytics;
Risk Analysis;
Supply Chain.
COOPERATION
Operators management;
Possibility to share your own company's data;
Databases of pesticides, fertilizers and crop varieties;
Integration with delivery systems.
QUALITY
Conformity to GlobalGap requirements;
Conformity to PAN;
Checks on integrated defence regulations;
Checks on BIO farming requirements.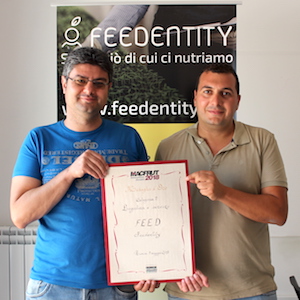 Emanuele Tosti and Fabrizio Ferraiuolo founded Feedentity, the system that has helped hundreds of entrepreneurs of the agro-food sector since 2015 and that is still helping them to simplify their business processes and to add value to their company.
The Feedentity project came from decades of experience in the field of consultancy to farms, plant nurseries, PO's and cooperatives in order to allow them to manage their processes and quality certifications. The Feedentity project took also part to innovative projects held with Universities and Research Centers and to software development projects for international companies of significative importance.
Emanuele Tosti and Fabrizio Ferraiuolo created together a group of expert software developers, agronomists and agrotechnicians who are the most important part of a strong and solid company which is constantly guaranteeing quality and innovation to its work.

Emanuele Tosti is an Italian expert of the agro-food sector. He helps companies and professionals to find the right strategy to achieve their goals. Thanks to his help, you will be able to simplify your business process and to add value to your company. Emanuele will guide you to find winning strategies that will increase your job's quality.

Fabrizio Ferraiuolo is an Italian expert of computer science. He is a software architect who can turn your ideas into a very innovative project. Famous for his ability to simplify processes, Fabrizio will give you tools to achieve your goals as fast as you can and consequently to become leader in your sector.
THOSE WHO TALKED ABOUT US
«When we thought about the idea of Feedentity for the firts time, we immediately thought about the idea of Community. We wanted to create a group of people who shared their way and met each other.
We are all here to make us stronger, to give strenght to each other and to share a wonderful experience in the most beautiful sector. We wish Feedentity was for you a place to call home».
WHAT IS FEEDENTITY?
Feedentity is two realities at the same time: a system for companies of the agro-food chain and a community of digital enterpreneurs. You will learn how to simplify your management and administrative processes, reduce costs and increase benefits. You will also find wonderful people always ready to help you.
HOW CAN I PURCHASE FEEDENTITY?
You can manage everything by youself. You just create your Feedentity account by clicking on "SIGN UP FREE", choose your favorite plan and automatically Feedentity will create the PDF with all the details about the ways of payment, that you can find in your shopping cart. You can pay both by PayPal or credit transfer.
CAN I TRY FEEDENTITY BEFORE I PURCHASE IT?
As soon as you sign up, you will have 30 days free to try Feedentity and to start upoloading your data. Moreover, we give you the possibility to take part to an online presentation of Feedentity, during which one of us will show you how useful Feedentity is and how many benefits can bring to your company.
WILL I LOSE MY DATA AFTER THE 30 DAYS FREE?
Not at all. All the data you upload will be saved in Feedentity. If you purchase one of our Feedentity plans, when you log in, you will automatically find all the functions of that plan in addition to those you used during the 30 days free and you will be able to go on managing your company without problems.
IS CUSTOMER SERVICE INCLUDED?
Yes, customer service is included in all our Feedentity plans.
Whenever you need, we will be ready to help you by email, by phone or by chat with no extra charge.
HOW CAN I RENEW MY SUBSCRIPTION?
Feedentity will create a new document with the information about payment 30 days before your annual plan expires.